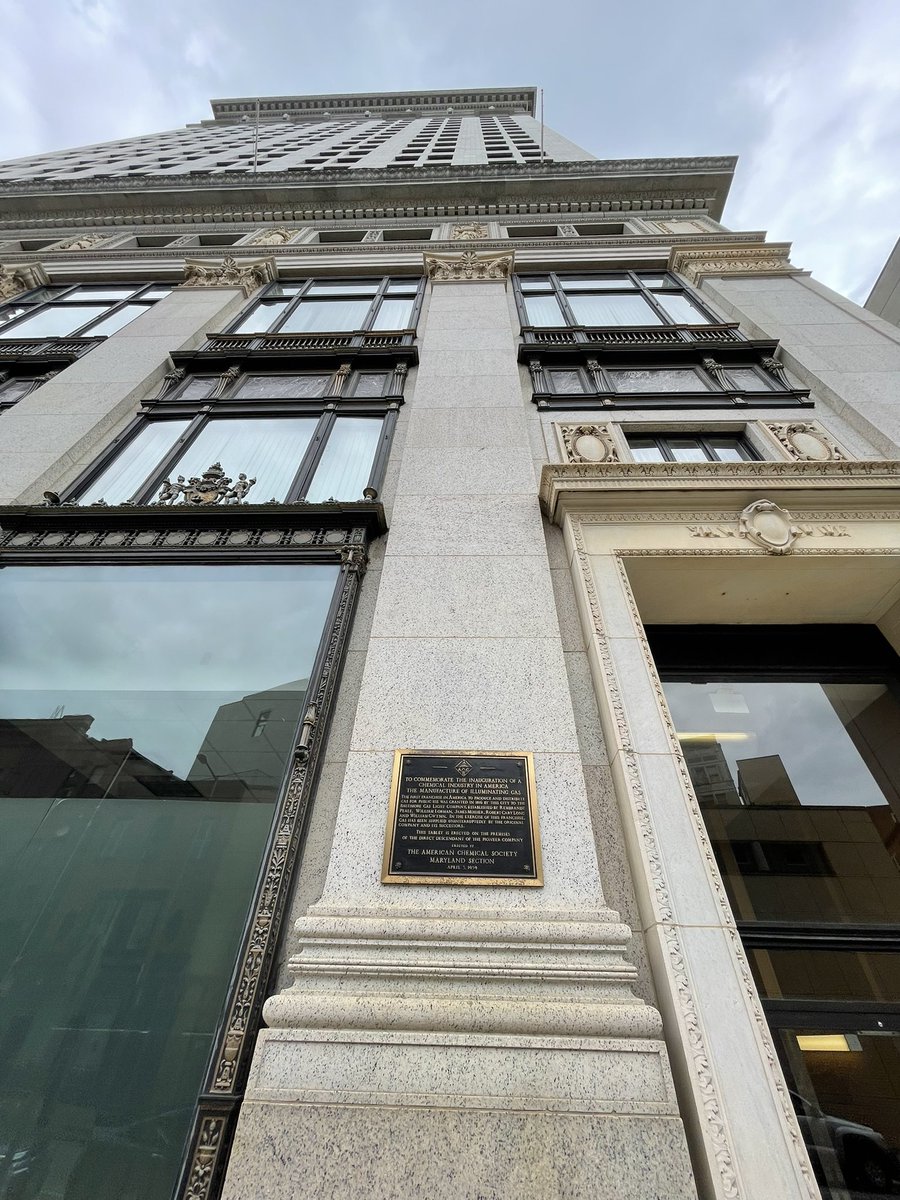 AAC
TO COMMEMORATE THE INAUGURATION OF A
CHEMICAL INDUSTRY IN AMERICA
THE MANUFACTURE OF ILLUMINATING GAS
THE FIRST FRANCHISE IN AMERICA TO PRODUCE AND DISTRIBUTE
GAS FOR PUBLIC USE WAS GRANTED IN 1816 BY THIS CITY TO THE
BALTIMORE GAS LIGHT COMPANY, ESTABLISHED BY REMBRANDT
PEALE, WILLIAM LORMAN, JAMES MOSHER, ROBERT CARY LONG
AND WILLIAM GWYNN. IN THE EXERCISE OF THIS FRANCHISE,
GAS HAS BEEN SUPPLIED UNINTERRUPTEDLY BY THE ORIGINAL
COMPANY AND ITS SUCCESSORS.
THIS TABLET IS ERECTED ON THE PREMISES
OF THE DIRECT DESCENDANT OF THE PIONEER COMPANY
ERECTED BY
THE AMERICAN CHEMICAL SOCIETY
MARYLAND SECTION
APRIL 3, 1939

Submitted by @talllguy.